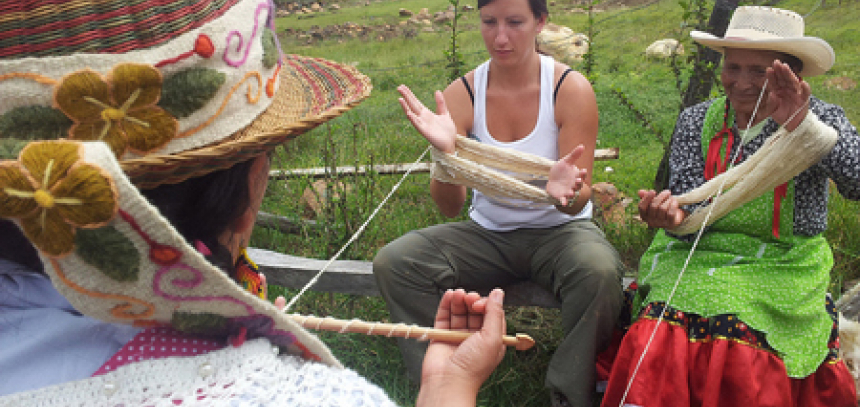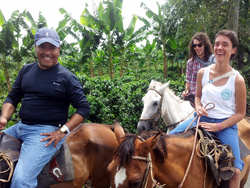 This tour is designed to for those that want to interact with local people; to learn and share their way of life, and to have the opportunity for a real "hands-on" Colombia experience.
  
We've picked the famous coffee growing region of Quindio, and the lovely colonial town of Villa de Leyva for your travels.  Visit and stay at local farms,  take an active role in the coffee making process, and enjoy a special tasting session where you learn all about Colombia's famous coffee.
Near Villa de Leyva you'll visit a pottery handicraft workshop, and a local wool producer.  These aren't just demonstrations, but an opportunity for you to jump in and work with clay, shear a sheep and spin wool.  Time for personal discoveries, and some included fun adventure such as horseback riding, hiking, biking and jeep rides are all part of the fun!
A contribution for each traveler will be made to a water management project working to provide safe drinking water to rural communities, and a reforstation project.
Departures
Price:
4 people/
2 double rooms
$1995 pp
2 people/
1 double room
$2595 pp
**plus taxes
Travel Style:
either a recommended custom itinerary or group trip