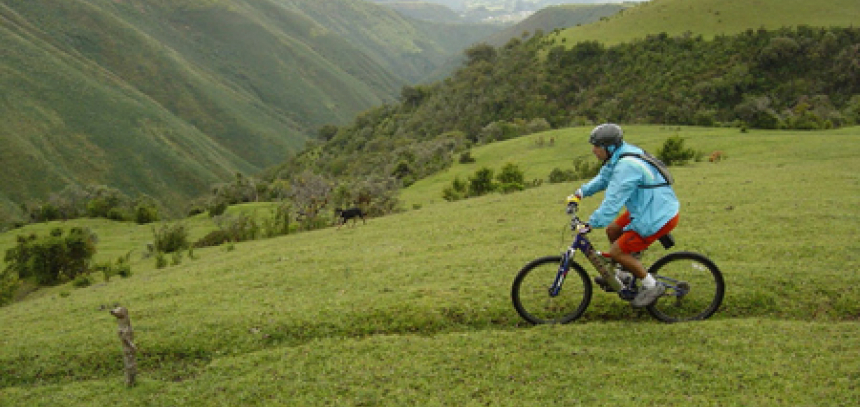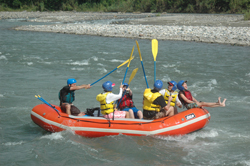 Looking for the complete multisport trip, encompassing a range of environments and experiences? Then this journey is for you. It includes whitewater rafting, canoe exploration in the Amazon, mountain biking in the cloud forest, stunning horseback riding, Quechua Indigenous communities and even a hot springs resort in the Andes.
Starting in the capital city of Quito, you'll travel down the Eastern Andes with a stop at a lovely hot springs for a quick soak, before continuing into the Amazon. Enjoy a day of rafting, and another of canoeing through tropical rainforest before heading up in elevation to the cloud forests of Patate, near to the Tungurahua Volcano and the lovely town of Banos. After a day of mountain biking and you're off to the Cotopaxi Volcano National Park region for horseback riding.
Your expert adventure guide accompanies you on your journey, providing support, advice and tips on each activity. Our Andes and Eucador Multisport Adventure is truly a unique and challenging way to explore the very best of what Ecuador has to offer!
Departures
Price:
4 people/
2 double rooms
$1325 p/p
2 people/
1 double room
$1895 p/p
Travel Style:
recommended custom itinerary