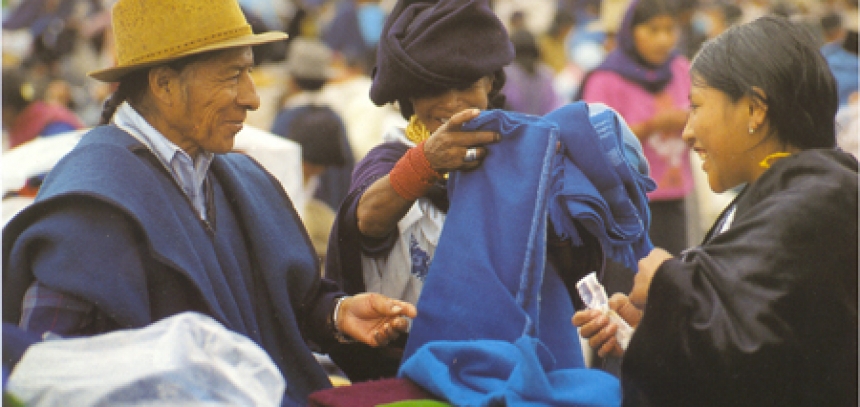 One of our most popular Ecuador tours, our Haciendas and Markets itinerary takes you into the highlands and through the famous Otavalo Indian market, as well as the more remote local handicraft communities of San Antonio de  Ibarra, Ambato and Guamote. 
You'll stay in elegant haciendas surrounded by centuries of local history and culture. Sightseeing incudes are a tour of the  Cotopaxi National Park, the cloud forest waterfalls near Baños, and a morning train ride down the famous "Devil's Nose" switchbacks.  Your historic haciendas and typical hotel stops are in Quito, Otavalo, Lasso, Patate & Riobamba.
We recommend this itinerary as a creative way to explore the highlights of Ecuador, while focusing on the famous handicrafts and authentic lodging that are famous through-out the country.
 
Departures
Price:
4 people/
2 dbl rooms
$1795 p/p
2 people/
1 dbl room
$2350 p/p
Travel Style:
recommended custom itinerary