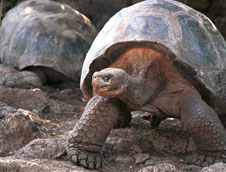 The Tip Top III provides nice sized cabins, most with two lower beds and all with good storage space and portholes.
This well-run yacht has an excellent reputation for quality guides, great service and attention to detail. You'll find great outdoor space, roomy public areas, and a casual atmosphere.
The crew of the Tip Top III places the highest priority on providing for their guests comfort and insuring a memorable trip through the Galapagos Islands.