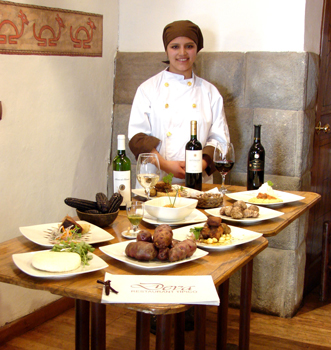 We've been getting a lot of great press lately on our various culinary and wine tours, so we wanted to explain a bit about what you can expect with our specialty cuisine and culture itineraries.

Why Cuisine tours to Latin America?
Mostly because you'll find a wide array of ingredients combined with some of the best and most creative culinary artists in the world right here! Peru consistently ranks as one of the top cuisines in the world. Their access to a wide variety of unique fruits and vegetables, close proximity to Pacific Ocean delicacies, and a hot bed of award winning chefs make Peru a place not to be missed.

You'll find the flavorful cultural combinations of Brazil, along with traditional style Nicaraguan and Colombian classics very hard to resist. You'll discover ways to use ancient grains, unusual produce, meats and seafood, along with many familiar ones too!



What do you get to do on a cuisine tour?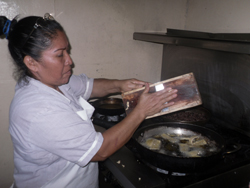 Now that's the beauty of these tours—the options are as varied and interesting as the destinations! Some of our favorite components include visiting local markets to check-out the unique fruits, veggies and seafood and taking it back to cook (and enjoy!) a typical meal; visiting (and tasting) at a local rum factory and learning how to make national beverages such as Pisco Sours and El Macua.

You'll also spend time with famous regional chefs learning how to cook their favorite specialties, and can even discover the history of cacao as you learn and participate in the process of making your own specially flavored chocolate bar!




Like wines?
Chile and Argentina, and now Uruguay too offer winery visits totally different than the standard Napa Valley tours. Much more enjoyable are these small boutique style, family run wineries that are anxious to show off their talents. From traditional, to modern to eclectic, each winery offers a unique setting, style of tour, and wines.

Your experience here is special and authentic—very small group tours lead by experts (often time family members of the winery) end with relaxed tastings where you have lots of time for questions and enjoying the best the winery offers. An added bonus is that many wineries also boast top rated restaurants that host delightful wine-paring lunches and regular menu options as well.


Want to join us?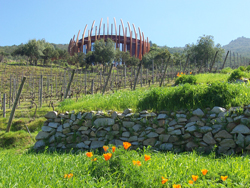 Latin American Escapes currently offers Cuisine and Culture itineraries to Nicaragua and Peru, with more destinations coming very soon! Besides your special market visits and cooking workshops, we incorporate the highlights of each destination into a well-designed and fun program.
Then there is the wine—our Central Chile Discovery, and Argentina Discovery options combine winery visits, excellent dining opportunities, and an immersion into the unique culture of each destination.

We invite you to join us as you discover why Latin America is one of the top rated culinary destinations in the world!
Do you have a favorite Latin American dish, cuisine, wine or other beverage? We'd love to hear your personal "foodie" experiences, and any special recipes too!