Colombia--The Real Experience | Trip Itinerary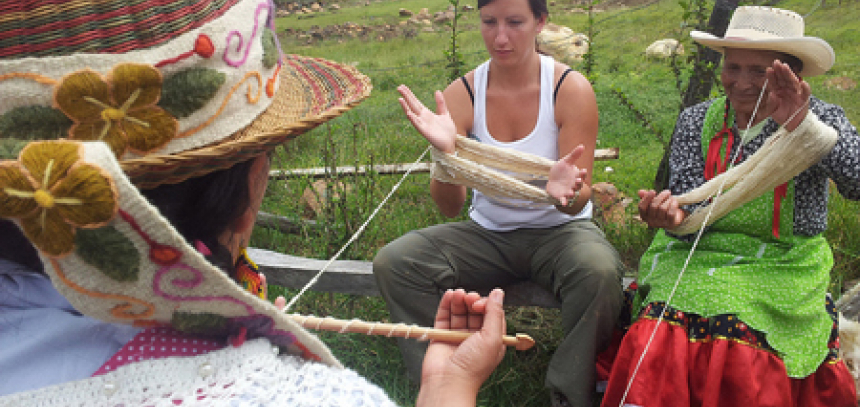 **For a more multi-cultural Colombia experience, consider joining this tour 5 days early for a fascinating look into Amazonia culture.Please see separate Colombia's Amazon Experience itinerary for details.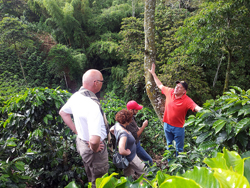 Day 1: Arrive Bogota. After clearing customs and immigration, you'll be met by a member of our staff for transfer to your Bogota hotel. Check-in for a two-night stay.
Day 2: Today you'll enjoy two very unique tours of Bogota. Start this morning with 4 hour bike tour of Northern Bogota.  Skip Bogota's traffic jams and see the city by bike on this Bogota tour. Follow the bike paths and cycle through hip 'hoods', past leafy parks and colonial mansions, churches and cool cafes, to see a side to Bogota that many tourists miss. You'll have an opportunity to explore Bogota's hip northern neighbourhoods from a different perspective; bike through backstreets and discover the brighter side of a typically traffic-jammed city; cycle on Bogota´s iconic "Ciclorutas" (bike paths) from historic Usaquen to the popular Parque 93, the trendy Zona T, Avenida 19, Parque El Country and back; and snack on exotic fruits and natural juices.
Your tour ends at mid -day, and you have the rest of the afternoon to explore Bogota at your own pace. Later this evening, you'll get a sampling of the city's nightlife, on our Creolian Nightlife tour.  Join a local guide for an after dark adventure on this beer-filled Bogota tour. From artisan beers in hip hoods to more mainstream brews in humble corner stores, this tour also throws in a game of Tejo - a Colombian sport that involves beer, gunpowder, and flying lead pucks. On this tour you can expect to snack on local delicacies and play Colombia's official national sport: Tejo;  enjoy Colombia´s finest beers at local corner shops and pubs; discover Bogota's hip nightlife and visit legendary venues in trendy neighbourhoods such as Usaquen and Zona T; and finish off at Andres D.C., Bogota´s must-see restaurant/bar. (B)
Day 3:  Bogota to La Tebaida.  The morning is free for you to explore Bogota on your own, and prepare for your trip to the coffee country. In the afternoon, you are picked up at your hotel and transerred to th Bogota airport for your flight to  Armenia.  You are met on arrival to begin your travels through Colombia's legendary coffee region.  You'll find this are to be one of the most charming and tranquil spots of the country.   Its winding roads take you through lush plantations of plantain, bamboo and world-class coffee. We begin our trip in a stunning spot overlooking the beautiful area of La Tebaida, spending the night at a traditional coffee farm.   (B, L, D)
Day 4 - Montenegro.  We begin our day with a stunning horse-back ride through rural lands where you will get a chance to enjoy beautiful views of coffee and plantain plantations, followed by a home cooked lunch.  We then head up to Quimbaya, where a local family will warmly welcome you to their self-sufficient farm, established in 1984. Hernando, (the eldest son) and the rest of the family will share their philosophy of sustainable rural life.
Get to know the family and enjoy farm work such as cow milking or animal feeding. Our idea is that you chat with whomever you like and try your skills at farming. When it comes to making dinner, we hope you might even want to lend the family a hand.  . Tonight enjoy a home-cooked organic dinner.   (B, L, D)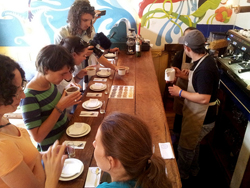 Day 5 - Salento  Continue your farm experience by taking part in the morning chores. Optional activities include bird watching.   After a home cooked lunch,  we move on to your next experience, which involves all the action of a coffee-producing finca. Enjoy shadowing the farm's staff and, through hands-on experience, you'll learn everything involved in the coffee-making process. Meet the visionary grower responsible for producing some of Colombia's best organic coffee. Afterwards continue to the small town of Salento, where you will get a chance to experience a coffee tasting session.  Tonight you are free to discover the local restaurants for dinner on your own. (B, L)
Day 6 – Valle de Cocora.  Today you'll visit the beautiful Valle del Cocora, famous for its abundance of Colombia's National Tree, the wax palm.  Exploration is via a unique ride on a Willy's Jeep. You'll have free time for lunch on your own before transfer to the airport for afternoon flight to Bogota. On arrival you'll be met and transferred to your hotel, where you check-in for an overnight stay.  (B)

Day 7 -  To Villa de Leyva.  This morning we head to Villa de Leyva, one of the prettiest towns in Colombia. La Villa, as locals call it, is without doubt Boyaca's crown jewel. Approximately 3.5 hours from Bogota, this is the perfect little place to step back in time and feel what urban life used to be like.  Our first stop is at a local artisan family farm in the lovely town of Raquira.  After a home-cooked lunch, you'll have  a "hands on" expeirence at their pottery handicraft workshop.  Experience all the different steps in this process, and along with help and guuidance, you'll produce your own masterpiece.  Afterwards transfer a short distance to Villa de Leyva and enjoy its charming cobbled streets and well-preserved buildings.  Settle in to your hostal (with upgrade option to local  hotels), with free time to take a walk around town, and possibly experience a game of Tejo-- an explosive combination of beer, gunpowder and flying lead pucks  (B, L)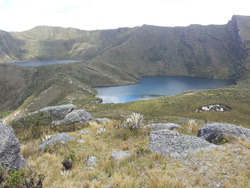 Day 8 – Travel just outside of Villa de Leyva to meet authentic artisans and get involved in a traditional wool-workshop run by a local women's cooperative.   You'll have the opportunity to get involved in every steop of this process, from shearing, washing, carding& spinning the wool, to working a loom and crocheting.  Afterwards enjoy a home cooked lunch before heading back to Villa de Leyva with time for a stroll around the massive town square, and to enjoy free time to explore this fun city on your own.  .(B, L)
Day 9- Guasca.  This morning, we head to Guasca and visit an organic farm which produces fruits & veggies for a natural cancer treatment. After a delicious home-cooked organic lunch, you will have guided visit round the farm, and enjoy a beautiful hike of the property.   Later in the afternoon, return to Bogota, where you check-in to your hotel for an overnight stay.   (B, L)
 
Day 10 -  Transfer from your hotel to the Bogota airport. (B)
 
B=Breakfast; L=Lunch; D=Dinner
Departures
Iitnerary works best with Friday arrival to Bogota
Price
4 people/
2 double rooms
$1995 pp
2 people/
1 double room
$2595 pp
**plus taxes
Travel Style
either a recommended custom itinerary or group trip