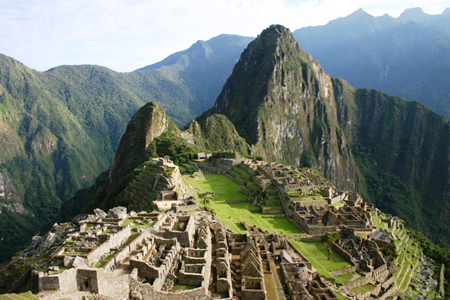 Dear Travelers,
Below is important new information on access restrictions to Machu Picchu and Huayna Picchu.

MACHU PICCHU RUINS
Following UNESCO recommendations, authorities have declared that starting July 2011, the maximum daily capacity of visitors to Machu Picchu will be 2500. Due to Machu Picchu's anniversary celebrations and local festivities in Peru (July 2011) the maximum capacity was reached and some travelers were not able to visit the Citadel of Machu Picchu.

Please note the following:
Latin American Escapes purchases in advance entrance tickets for all of our passengers. If you are spending the night in the Machu Picchu area, this includes an additional entrance ticket for use on the 2nd day of your visit. It is predicted that there will be days where no tickets will be available, unless purchased in advance.

HUAYNA PICCHU PEAK (the peak behind the ruins)
The entrance to Huayna Picchu has also new restrictions.
• 2 daily entrance shifts : 7am to 8 am & 10am to 11am.
• Maximum capacity of 200 travelers per shift.
If you plan to climb this peak, please let us know when you confirm your trip, and we'll reserve these tickets for you in advance.