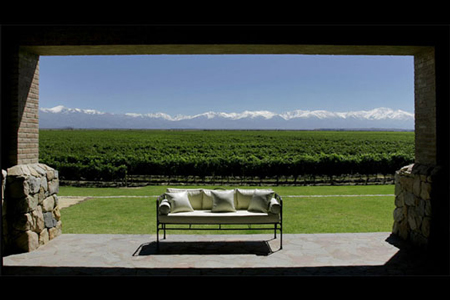 Ringed by the Andes mountains, with several separate valleys to explore, Mendoza lends itself to fine restaurants, outdoor activities, small boutique wineries and fabulous lodging options.

Top Tours: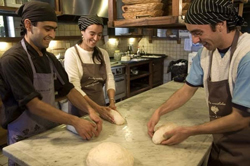 Winery tours
Spend a day leisurely visiting boutique wineries, culminating with a wine-food pairing lunch at a top restaurant/vineyard. Very different than the US style of winery visits, you'll love the un-crowded atmosphere, personal tastings and stylish vineyards.

Bike tour and Wine Tasting
What a great combination! Pedal through the Zuccardi Familia vineyards full of sauvignon blanc grapes, then stop to taste the wines along with some snacks. Continue through the areas growing malbec grapes, followed by a sampling of those wines and more appetizers. You get the picture! What better way to be outdoors, soaking up the scenery and sampling great wines?

Cooking Workshop
Lots of options! Our favorite is at the Andeluna restaurant and winery. Learn about the fresh seasonal ingredients, and how they pair with different wines. Now it's time to enjoy what you've learned about, all perfectly paired with the vineyard's wines. Surrounded by the amazing Andes Mountains, this is an unforgettable experience!

Hideaways:
Chacras de Coria
Located just 7 miles from Mendoza, this charming town offers an alternative to city life and lodging in remote wineries. In Chacras de Coria you'll find a wide choice of small boutique style hotels, easy access to restaurants either in town or nearby Mendoza, fun biking options and quiet tree-lined streets. You'll find this town a great base to visit nearby wineries, or explore the city of Mendoza.

Posada la Alejandra
Located 60 miles from Mendoza, this estancia offers a great break from wine-tasting and provides a multitude of activities to work off the meals from those fabulous Mendoza restaurants! Spend a day in the mountains hiking, mountain biking, horseback riding or zip-lining.


Hotels: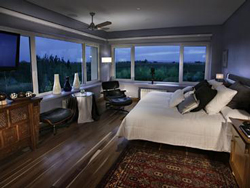 Robles de Besares Posada
Located in the small town of Chacras de Coria, Robles de Besares offers just 5 well-appointed in a typical house with lovely gardens. Expect personalized, warm and friendly service during your stay. Leisure options include a refreshing outdoor pool, jacuzzi, and tennis courts and wine cellar. Close proximity to restaurants is a real plus!

Casa Antucura
Located in the famous wine producing Uco Valley (think Malbecs!), this 8 room luxury country home flawlessly integrates original artwork and a stylish décor with vistas to the vineyards and Andes mountains. Recently re-opened, it is our pick for the discerning traveler looking to enjoy the world-class wines of Argentina while experiencing authentic lodging and hospitality.

Have you tasted many of Argentina's great wines? Malbec and Torrontes are the most famous Argentine varietals, with your most well-known cabs and sauvignon blanc also making a huge splash these days. Share with us your favorites!