Peruvian Cuisine and Culture | Trip Itinerary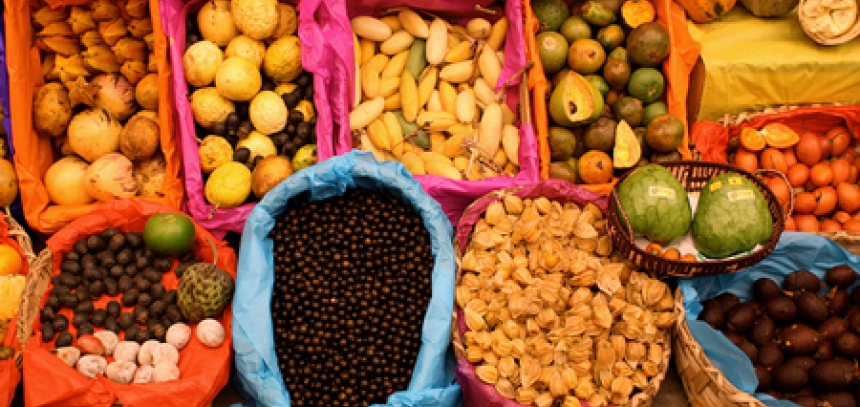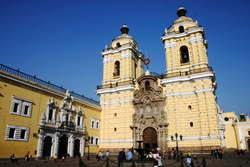 Day 1/Thursday:  Airport reception and private transportation to the hotel for overnight. Lima was designated capital of the Viceroyalty of Peru and is the current capital of the country. Lima's architecture is characterized by a mix of styles as a reflection from shifts between trends throughout various time periods of the city's history. It offers examples of colonial and neoclassical architecture, also modern constructions especially around the financial district.
Check-in to your selected hotel for a two-night stay.
Day 2/Friday: Morning city tour including the Cathedral, which still retains its colonial structure even though it has undergone many reconstructions and transformations since first built in 1535. Also visit the Monastery of San Francisco, added to the UNESCO World Heritage List in 1991; aside from the church and monastery it also contains a library at catacombs.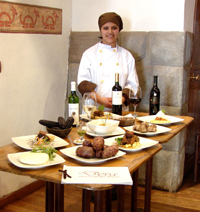 Continue to the Señorio de Sulco Restaurant, where you'll have a talk about the History of Peruvian Cuisine. The owner of the restaurant, Isabel Alvarez is a well-known Peruvian culinary researcher.  Her commitment to Peruvian gastronomy, influences, local products, traditional dishes and new trends is well respected in culinary circles. After the talk, enjoy lunch while enjoying the lovely views.
After lunch, return to your hotel with the rest of the day at leisure. Tonight we suggest you try one of Lima's many excellent restaurants. It's also the perfect to time to sample Peru's national drink, the Pisco Sour.  There are many bars and taverns that specialize in their own unique variation of this traditional drink. (B, L)
Day 3/Saturday:  Transfer to the airport for your flight to Cusco (not included). On arrival to Cusco, you are met and transferred to your select hotel. Free time to rest and acclimatize to the 11,000'+ elevation before your afternoon walking tour visiting the key sites of the city.  Explore this beautiful colonial city built on Incan foundations on a walking tour of its cobbled streets and pretty plazas. Discover the main square flanked by colonial archways observing the juxtaposition of solid Inca stonework and the finest, Spanish colonial architecture.  You'lll visit other sites such as The Cathedral and Koricancha, Hatunrumiyoq street and see the 12 angle stone. This is a great orientation for not only the fantiastic history of Cusco, but also to see various locations of restaurants you may wish to visit later! (B)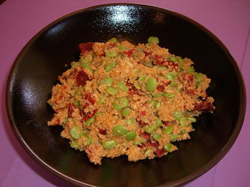 Day 4/Sunday:  Today is a full day private tour of the Sacred Valley. Enjoy a visit to Chincheros, a small Inca town located in the Valley, where you'll find the ruins located near the main square and the traditional market in which the local people exchange their products, and handicrafts are sold. The view of the surrounding Andes from here is incredible!
Continue to Maras, a small town well known for its nearby salt evaporation ponds, in use since Inca times.
While in Maras, visit a local organization which promotes experiential tourism based on the interaction of visitors a local people. It includes visits to local housesand farms to observe the local lifestyle. We'll include a box lunch, supplemented by local ingredients to try such as corn, potatoes--and even cuy if you'd like!
After lunch you'll continue your touring with a visit to the Inca ruins located in Moray, mostly consisting of several enormous terraced circular depressions.  In the late afternoon you'll check into your select hotel for  two-night stay.  (B, L)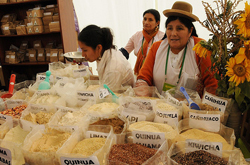 Day 5/Monday:  Today will surely be a highlight—a full day cooking workshop at one of the finest restaurants in all of Peru—the Huacatay, owned by master chef Pio Vasquez de Velasco. 
This small restaurant in Urubamba created by Pio and Iris has become one of the most creative cuisines in the region. Not only is it a place where every dish is a wonderful experience for the senses but also a refuge where aesthetics and atmosphere are part of the charm.
Your cooking workshop is from 8:30 AM to 2;00 PM. During the cooking classes, and with the chef/owner, you will prepare a local long drink with Pisco, one starter, one main course and one dessert., which you will enjoy for lunch.  All the plates you are based on typical Peruvian dishes with local ingredients. We want you to have a unique experience learning about the Peruvian kitchen in a fun, dynamic and participative way.
Depending on your interests, today we can also include a visit to the local market, or a local farm that grows organic products (by pre-arrangement).
After the class, you'll travel just down the road to the charming town of Ollantaytambo.  Here you'll tour the famous Incan  archaeological site located nearby, which is famous for being the only place ever to have resisted attacks from the Spanish. You'll also have a little time to stroll through this charming town.  Ollantaytambo  was built on top of original Inca foundations and is one of the best surviving examples of Inca town planning with narrow cobblestone streets that have been continuously inhabited since the 13th century.  Your final stop is the local pottery workshop of Apuyawarmaki Center, where you'll  see how objects including all kinds of dinnerware and serving pieces, are created using traditional pre-incan designs  In the late afternoon, return to your hotel. (B, L)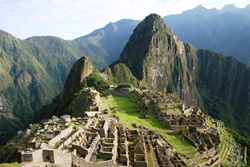 Day 6/Tuesday:  Transfer to the Ollantaytambo train station, where we'll board the Vistadome train service and begin your excursion to Machu Picchu. Arrival to Aguas Calientes, continue by bus to the ruins where the guided tour will start your tour. 
Note:  We've included this tour as a group tour, upgrades to private guide are available for an additional charge.
Machu Picchu or "Old Mountain" is a 15th century Inca site located on a mountain ridge above the Urubamba Valley.  According to most researchers, the Incas started building the place around AD1400 but abandoned it as an official site for the Inca rulers a century later at the time of the Spanish Conquest.
Although known locally, it was unknown to the outside world before being brought to international attention in 1911 by the American historian Hiram Bingham. Since then, Machu Picchu has become an important tourist attraction around the world.
Lunch is included at Sanctuary Lodge Restaurant located adjacent to the ruins.  Return to the town of Aguas Calientes, where you'll check-in to your select hotel, where dinner is included. (B, L, D)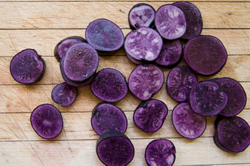 Day 7/Wednesday:  Entrance fee to ruins, transportation and breakfast are included to use at your leisure.  We recommend lunch at the Sumaq hotel this afternoon.  Late afternoon return by train/vehicle to Ollantaytambo/Cusco. 
Note:  if you select the option to upgrade to the 5 star Sumaq  in Aguas Calientes, you'll have included a cooking demonstration at 2:00 PM that includes trout ceviche and Pisco sours. Afterwards, depart to the train station for the return to Cusco.
On arrival, you will be met and transferred to your hotel, where you stay for the next two nights.  Dinner on your own at your choice of Cusco's restaurants.  (B)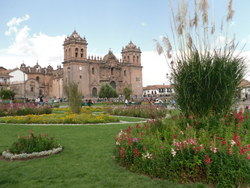 Day 8/Thursday:  Morning at leisure to enjoy the markets, shops,  and museums of Cusco.  In the afternoon, meet your guide for your Cusco market tour and cooking demonstration. You'll start with a visit to the local food  market to learn all about the traditional ingredients of Andean cuisine such as quinoa, potatoes and corn.  Afterwards continue to the Deva restaurant for a cooking demonstration, followed by dinner. Deva is a relatively new restaurant in Cusco, offering traditional food from the region but with a gourmet touch.   Remainder of the evening free to enjoy Cusco on your own.  (B, D)
Day 9/Friday:  Free time this morning for some final explorations. You can store your luggage at your hotel while you enjoy your last memories of Cusco.  At the pre-arranged time, you'll be picked up at your hotel, and transferred to the airport for your flights to Lima.  After you claim your luggage, you'll need to go towards your right to the international check-in counters to check-in for your international flight.   OR—continue with further explorations of Peru or other Latin American destinations. (B)
B=Breakfast; L=Lunch; D=Dinner
Departures
Price
4 people/2 rooms
3 star  $1925 p/p
4 star  $2295 p/p
5 star  $2950 p/p
2 people/1 room
3 star  $2350 p/p
4 star  $2750 p/p
5 star  $3395 p/p
Travel Style
recommended custom itinerary