Highlights of Peru | Trip Notes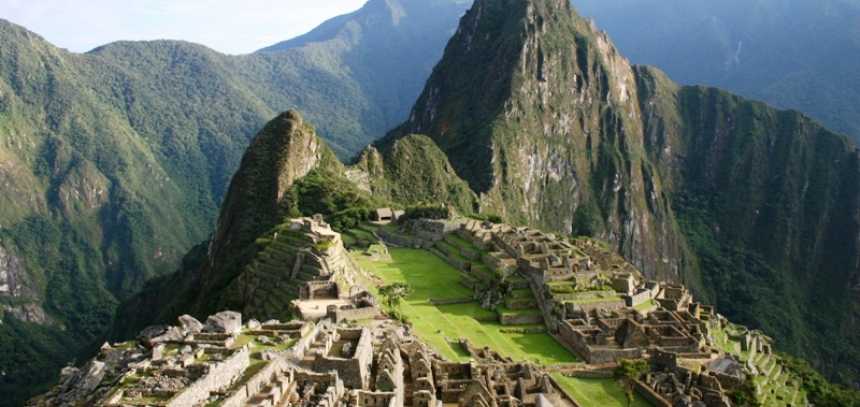 2021 Prices/Per Person
Hotel Categories
2 people
 /1 room
4 people
 /2 rooms

Machu Picchu


Upgrade to Inkaterra/Superior
Moderate/3 star
$1750
$1550
+$195
First Class/4 star**
$2195
$1995
+$100
Deluxe/5 star
$2925
$2730
Superior Incl
Luxury
$3575
$3375
Jr Suite Incl
Upgrade to private tours/
Cusco & Sacred Valley
+ $150
+ $60
 
Upgrade to private local guide/Machu Picchu
+$75
+ $25
 
 
 
 
 
**First Class/4 star
Upgrade to Riverview room at Machu Picchu
+$16
+$16
 
Trip Notes:
Prices are per person/based on high season rates. Some hotels offer low season (Cusco) or weekend (Lima) discounts. Consult us for exact pricing based on your travel dates
 
Hotel categories can be mixed & matched on request
 
Vistadome train prices to/from Machu Picchu are based on specific times best suited to this itinerary. They are subject to change due to season/day-of-week/time-of-day and capacity. Any price differences will be advised upon confirmation of your itinerary.
 
Rates for single travelers, single supplement, triples and families available on request
 
Alternate hotels in similar price range may be substituted based on availability
 
Airline tickets for flights Lima-Cusco-Lima are required for this itinerary, and are not included in the above prices. Rates currently range from approximately $325-$365 round-trip. We will confirm your space on these flights, and the exact price once you place a deposit on your trip.
 
This trip begins and ends in Lima, Peru, which can be reach by daily flights on a wide variety of airlines.
 
Latin American Escapes offers excellent discounted international airfares from most US cities, local airpasses, and complete land packages through-out Latin America. Peru offers excellent Amazon rainforest, and also combines well with a trip to the Galapagos Islands in nearby Ecuador.
 
For a more extensive Peru program that also includes all of our "Highlights of Peru", plus the recently uncovered Royal Tomb of Sipan, other archaeological sites near Chiclayo and Trujillo, and the famed Nazca lines, request our "Insider's Peru" itinerary.
Departures
2021 Departures
Price
Moderate Hotels:
From $1550 pp
1st Class Hotels:
From $1995 pp
Deluxe Hotels:
From $2725 pp
Luxury Hotels:
From $3375 pp
Travel Style
recommended custom itinerary