Uruguay-A Country of Wine and Art | Trip Notes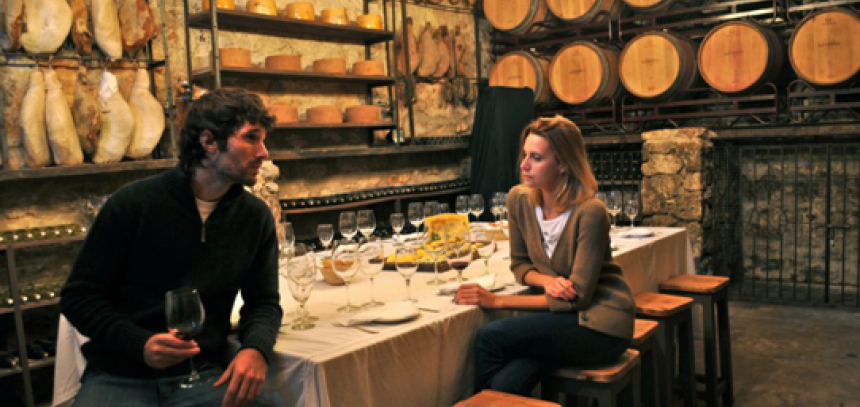 2016 Prices/per person
Dates of Travel
2 people/
1 room
4 people/
2 rooms
Single
Supplement
January 1-Feb 29
$3600
$2895
+$1150
March 1-31; Oct 1-Nov 30
$3395
$2625
+$885
Apr 1-Sep 30
$3195
$2450
+$745
**  Special rates will apply during national holidays and events. Please consult us for details.
This itinerary is designed to begin in Colonia del Sacramento, Uruguay, which can be easily reached by hydrofoil from Buenos Aires, Argentina. Alternately we can flip the order and begin the tour from Montevideo.
Follow these links for more information on: The Tannant Varietal     |     Uruguay's Art Scene
Short on time? We can take days 1-3 or days 4-8 as extensions to any of our Argentina or Uruguay programs. Please consult us for prices.
During special dates and national holidays, special rates may apply without prior notice.
Meals do not include beverage or tips
Upgraded hotels can be arranged in Colonia and Montevideo on request.
Meals do not include beverages or tips
We can easily add nights at Punta del Este or along the virgin beaches of Rocha at the end of this itinerary
Components of our Discover Uruguay or Cuisine tour can be added on request, or arranged to dove-tail this itinerary
Arrival to Colonia by Hydrofoil and departure from Montevideo by flight or hydrofoil are not included. We can provide these arrangements on request, and/or in conjunction with your Argentina travels.
Our office can provide full airline services, including all international flights and domestic flights needed for your itinerary.
More information about the Tannant  Varietal:
The Tannat is a variety of grape that has grown to be more important in Uruguay than in France, its country of origin. Nowadays, the soil planted with this grapevine in Uruguay is even larger than the surface found in France and it has become a vine more related to Uruguay than to its French roots. Yet the country's wine heritage goes back to the first Spanish and Italian immigrants who brought the grapevine from Europe some 250 years ago.
In the 18th century the Jesuits settled down in the north of the Province of Colonia in Uruguay where they continued their mission. In 1741, they built a chapel (nowadays known as "La Calera de las Huerfanas" and declared as a National Monument) with the "Belen Estancia" that they administrated and where they had cattle and planted u fruit trees and vines. After the Jesuits were expelled by the Spanish crown, Don Juan de San Martín (father of the Argentinean national hero), took the administration of the estancia and found 1500 stocks of grapevine; this is how wine was born in Uruguay. Only 2 km from where the former Jesuit vineyards used to be, we can nowadays find Zubizarreta winery.
Later, in 1874, a French Basque immigrant named Harriague imported grapevine cuttings of the obscure French variety called Tannat ("Tah-naht.") until that time only grown in Madiran, a small wine region in Southwestern France. The dark, dense red wines of extremely tannic nature that were produced could be so harsh and unyielding that it often required years of aging to become drinkable. In fact, it is said, that the name "Tannat" stems directly from the word "tannin".
It's hard to believe that a country like Uruguay, with a small population, has so many original visual artists with great deal of creativity. Not too long ago, many important artists opened their studios in Montevideo to art lovers. We will visit them with specialized guides and learn about their work and art and through them, we will be learning about the Uruguayan Culture.
Depending on the interest of each guest, this tour can be done visiting Colonia, Montevideo and Punta del Este or it can be divided in separate modules.
More information about Uruguay's Art Scene
From the map of South America, which Joaquin Torres Garcia placed head over heels in 1935 to the present, many liters of painting have run on canvas and papers. After the persistent and creative work of a whole generation of artists, an eclectic, fertile and vast world of intensity and color arose in Uruguay. Artists have walked new trends searching for a free expression of gesture and chromatic intensity. From hence a new generation of painters formed in the different factories and workshops that replaced the School of Fine Arts.
These men and women have produced work with high creativity and dense subjects or matters. Bizarre faces, humans and animals whose shapes have moved far from their "real images", objects, assemblages, collages, imaginary, fabulous and magical worlds, surrealism, neo-expressionism and "pop art", have all become part of the Uruguayan artists.
Violent palettes directed towards multiple directions, sharp incisions, altered relations of scales, overflowing CHROMATISM, soaking objects and vehement stains, have lived with other more peaceful and minimalist expressions full of sparkles of humor and spirituality. It all happened at the right time, the Uruguayan culture was seeking new styles and abroad new vogues were developing. Joaquin Torres Garcia is still worshipped by some, others have moved away from him and his school.
The result is eclecticism, intense CHROMATISM, TEXTURED or smooth surfaces expressing every individual's personal freedom. In Uruguay plastic artists are not tied to the establishment. They are all looking for what is most important: a free expression of their souls.
Departures
Daily
*Museums and art galleries are usually closed Mondays
Price
Jan 1-Feb 29, 2016
2 people/1 room
$3600 pp
4 people/2 rooms
$2895
Mar 1-31 and
Oct 1-Nov 30, 2016
2 people/1 room
$3395 pp
4 people/2 rooms
$2625
Apr 1-Sep 30, 2016
2 people/1 room
$3195 pp
4 people/2 rooms
$2450
Travel Style
recommended custom itinerary