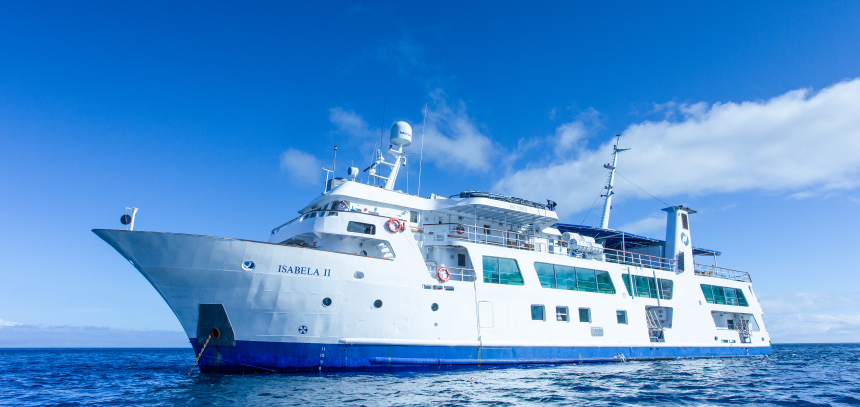 2022 Prices
5d/4n
Thu-Mon & Mon-Fri 
7d/6n
Fri-Thu
Standard cabin/single/1 person
$3973
$5348
Classic cabin/twin/double or family
$4214
$5672
Master Suite/Owner's Cabin
$4405
$5940
Single Cabin occupancy
+ 100% of cabin rate
Fuel Surcharge
Incl
Incl
**Holiday Surcharge
$191
$191
Prices indicated are per person
Rates for 9, 11 and 15 day itinerary options available on request
Children's Policy:  Children under 12 sharing cabin with parents 10% discount (one child per adult paying full fare). Minimum age 6 years. Child's discount does not apply during Holiday Surcharge/Peak season dates and there is a $120 surcharge.
Single Policy:  Standard single cabin as indicated; for other cabin categories add 100% surcharge to selected cabin rate
**Holiday Surcharge/Peak Season Conditions:
For the dates of:  December 22-26, Dec 26-30 and Dec 30-Jan 5
A surcharge of $199 per adult and $120 per child will apply 
No discounts apply
Twin/double cabins for single use have a 100% surcharge
Children's policy does not apply
Gear on board:  Snorkeling equipment is included, wetsuits can be rented for an additional fee and with advance notice. Approximate rates: $20 for a 5 day sailing; $40 for a 7 day sailing + VAT
Communication:  Internet access available on board
Payments on board: Travelers checks, VISA, Mastercard and American Express credit cards are accepted.  A tab is run during the trip, payment handled on the last day.
Galapagos National Park Tax: A park fee of $100 per person will be charged to all passengers. Children under 12 years pay $50.
Migration Control Tax: A $20 per person fee is charged to all passengers. This card is issued when you depart for Galapagos, and you will need to show it prior to your return flight to the mainland.
Airline tickets:  You will need to consider airline tickets from Quito (or Guayaquil) to Galapagos and return. These flights are automatically reserved for you with your Galapagos tour reservation.
Quito departures:  $495-$530
Guayaquil departures:  $495-$530
Children under 12:  On request/approximatly 30% discount of adult fare
Transfers to Galapagos flights:  Group airport transfers will be provided from & to the following hotels, with prior arrangements
Quito: Casa Gangotena, Hilton Colon, Mercure, Sheraton, Marriott & Dann Carlton
Guayaquil: Hilton Colon, Oro Verde, Hampton Inn, Sheraton
ISO Certification:  The operation of the M/Y Isabela II, through Metropolitan Touring's Galapagos Division, is certified under the international ISO 9001 (Quality Management) and ISO 14001 (Environmental Management) criteria, accrediting it as a quality, trustworthy and serious organization that is respectful of nature and develops its operations keeping in mind the fundamental principles of environmental protection and client satisfaction.
Smart Voyager Certified: The Isabela II has achieved the sustainable tourism certification of Smart Voyager.