Costa Rica Adventures in Paradise | Trip Accommodations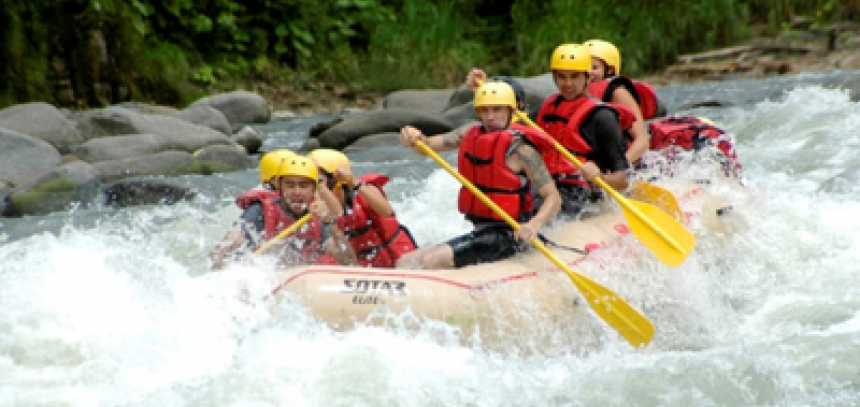 The following hotels are featured in this itinerary:
San Jose:
The Hotel Bougainvillea is located in a quiet residential area just a few minutes outside downtown San Jose. The Bougainvillea offers far more than just accommodations--it is a family owned and operated inn with tastefully decorated rooms where every detail is personally supervised by owner Hans van der Wielen. The hotel's restaurant offers excellent cuisine in a wonderful dining room with views of tropical plants in the hotel's12 acres of gardens. The Bougainvillea also offers guests a gift shop, meeting & conference facilities, internet and currency exchange, a swimming pool, sauna and tennis courts. Perhaps the hotel's most outstanding feature are the beautiful gardens of bougainvilleas, orchids, bromeliads, medicinal plants and trees which are hosts to some 60 species of birds including hummingbirds, motmots, colorful tanagers and numerous songbirds.
The Hotel Urán is located just 50 meters from the trailhead to Mt Chirripó National Park. Today the hotel has 45 beds with private bathrooms and 20 beds with shared bathrooms. Uran offers the best service in an environmentally friendly manner, according to the standards and practices of sustainable tourism.
Chirripó Park Shelter it's a basic building which works as lodging in the top of the mountain, offers basic facilities like shared bathrooms with no hot water and a common area for meals, each room has two bunk beds.
Villas Rio Mar-- Set on the banks of the Barú river, located 800 mts from the beach and surrounded by impressive tropical forests, the jungle resort Villas Rio Mar awaits you with traditional friendly hospitality. Bungalows have a private, terrace like living-room and are equipped with private baths with hot water, refrigerator, fans, telephone (room service and internet access available) and of course.. a hammock.
Rafiki Safari Lodge is a luxury tent camp in the rainforest outside of Manuel Antonio30 km south of Quepos. The lodge is nestled on 750 acres of pristine jungle along the Savegre River, with safari tents set atop hardwood decks, each with rocking chairs to admire the view in privacy. Imported from South Africa, the tents' design lets you experience nature up close while keeping insects at bay, each unit features its own modern, attached bathroom, electricity and fans.  Guests can enjoy a wide array of activities such as whitewater rafting, horseback riding to waterfalls, hiking, world-class birding, first rate food, hospitality and accommodations.
 
Departures
Daily with a minimum of 2 travellers
Price
$2625 p/p
$430 single supp
Travel Style
recommended custom itinerary