The Magic of Costa Rica | Trip Accommodations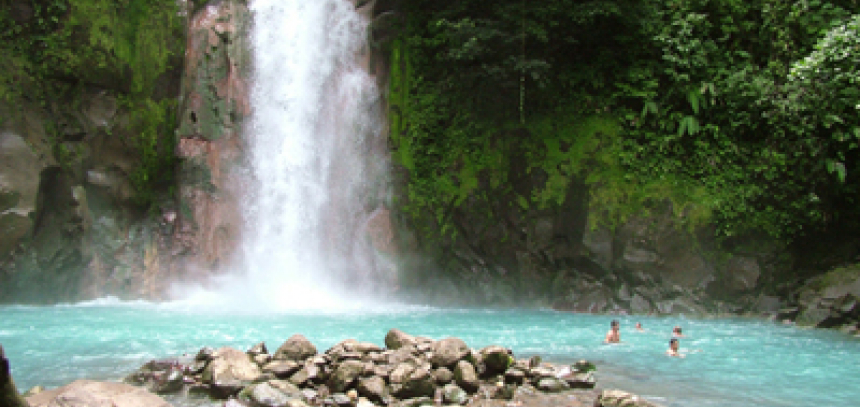 The following hotels are featured in this itinerary:
San Jose:
The Hotel Wyndham San Jose Herradura is located a short distance from the airport, and offers comfortable and full service accommodations with several swimming pools and dining options. The perfect place to spend your first night in Costa Rica, and well positioned to begin your trip the following day.
The Arenal Observatory Lodge offers guests spacious rooms with picture windows that enable them to admire the impressive and unequalled vision of an active steaming volcano rising out of the wilderness forest looming large in front. The forests surrounding the Observatory are now protected in Arenal Volcano National Park and teem with tropical wildlife. The Observatory offers guests a restaurant, Jaccuzi, swimming pool, excellent birding on its own grounds, and daily guided hikes into the forests of the national park and onto a lava flow from 1992.
Blue River Resort and Hot Springs features new, spacious 720 square foot cabins. The hotel's hot springs have spectacular natural mineral "green" hot spring pools a large fresh water pool & bullet slide, a spa, botanical gardens, butterfly farm, iguanas and frog pond and much more. Tours offered include visits to gorgeous blue volcanic rivers and waterfalls by horseback, nature walks, rappelling waterfalls and much more.
Playa Hermosa Bosque del Mar is a unique beach front property in Playa Hermosa, Guanacaste with a high-end boutique eco concept. The hotel has a Jacuzzi and swimming pool area, laundry service, gated parking, wireless internet access, Niromi gourmet international restaurant, conference rooms, lounge bar and scuba diving center.
Departures
Daily with a minimum
of 2 travelers
Price
$2380 p/p
$780 single supp
$640 child 3-11 yrs
Travel Style
recommended custom itinerary