Nicaragua's Cuisine and Culture | Trip Accommodations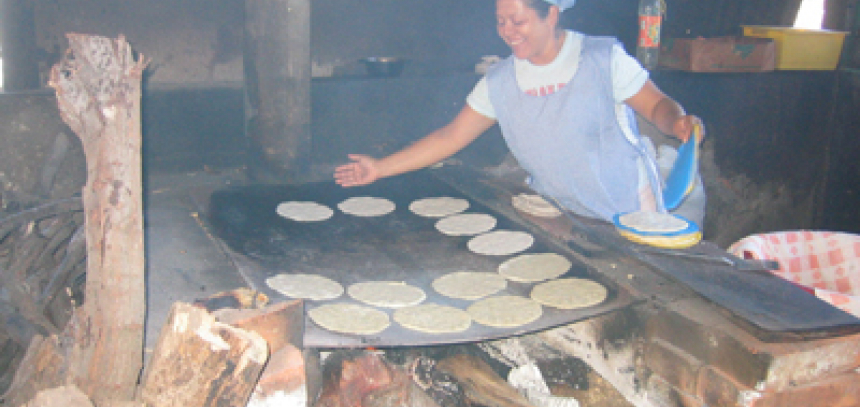 For our Nicaragua's Cuisine and Culture itinerary, we use the following special colonial boutique hotels. All rooms are "standard" category, and in most cases can be upgraded on request at an additional cost:
Los Robles Hotel, Managua /Day 1
The hotel is ideally located in a residential area, a few minutes away from Managua's financial and commercial centre. The owners of the hotel have tried to create a pleasant and relaxing atmosphere inside a distinctive colonial Nicaraguan home. Thanks to their small size, the hotel staff focus their efforts on service and personalized attention to guests.  All the furniture and antique pieces have been made with precious tropical woods, cotton bedspreads have been crocheted by hand, forged ironworks can be appreciated throughout the Hotel and many other details have created a distinguished and unique atmosphere.
Each of their 14 rooms offers: Air conditioning, Ceiling fan, Bathroom with shower/bathtub, direct phone line, safety deposit box, hair dryer, small private patio.
El Convento Hotel, Leon/Day 2, 3 & 4 
Hotel El Convento with a stunning and colonial style, reconstructed on the site of one of the oldest buildings in town, is part of the cultural heart of the university city Leon. The magnificent architecture of the Hotel, along with its nice and quite atmosphere provides the best accommodation alternative in town. All of this is complemented with one of the best restaurants in Nicaragua: "Restaurante El Victoriano"The hotel offers: 31 doubled rooms and 1 Suite, Gourmet restaurant: El Victoriano, El Patio, cafeteria, Business Center
Real la Merced, Granada/Day 5, 6 & 7
Hotel Real La Merced is a rebuild beautiful and representative mansions of Granada with neoclassical style. In the 80s the house was declared a world heritage by the ministry of culture, was used as the setting for a movie and later deteriorated, so it had to be completely rebuilt.
This house is now a hotel with 18 rooms that are fully equipped, with private pool, breakfast, and gym. Every room has: tv cable, internet + wifi, hot water bathrooms, air conditioning. The furniture in the social areas have all been purchased from collectors and local families to recreate the original spirit of the house.  In other cases such as lamps, ceiling and doors are replicas of the originals.
Departures
2019 Departures
Daily
**Best on a Sunday, to allow for Thursday night celebration at Masaya Market
Price
2 people/1 room
$2750 p/p
4 people/2 rooms
$1995 p/p
Travel Style
recommended custom itinerary