Best of Ecuador: Haciendas, Hikes & Communities | Trip Accommodations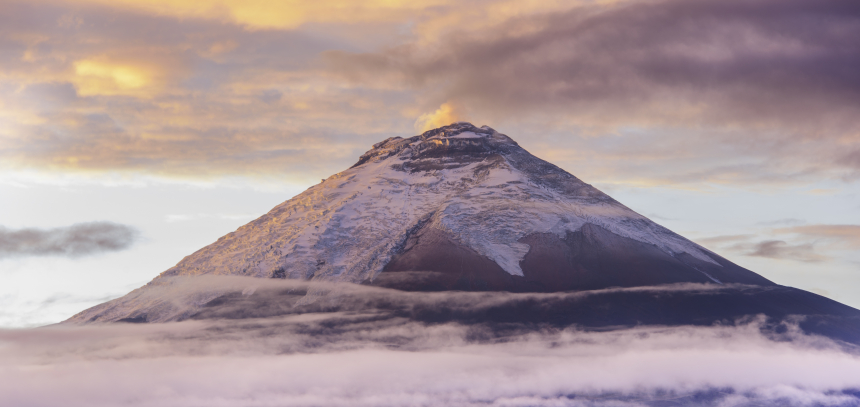 Following is a list of hotels we usually use for our Best of Ecuador itinerary:
| Location | Hotel/Lodge | Upgrade |
| --- | --- | --- |
| Quito/Days 1 & 2 | Casona de la Ronda | Mama Cuchara |
| Otavalo/Day 3 | Las Palmeras |   |
| Otavalo/Day 4 | Medina del Lago |   |
| Avenue of the Volcanoes/Day 5 | Hacienda Alegria |   |
| Cotopaxi/Day 6 | Chilcabamba Lodge |   |
| Cotopaxi/Day 7 | Tambopaxi Lodge |   |
| Quito/Day 8 | Casa Aliso  | Mama Cuchara |
Similar hotels may be used on select dates
Alternate/upgraded Quito hotels may be used on request for an additional fee
Hotel Descriptions:
Quito Hotel options/Days 1 & 2: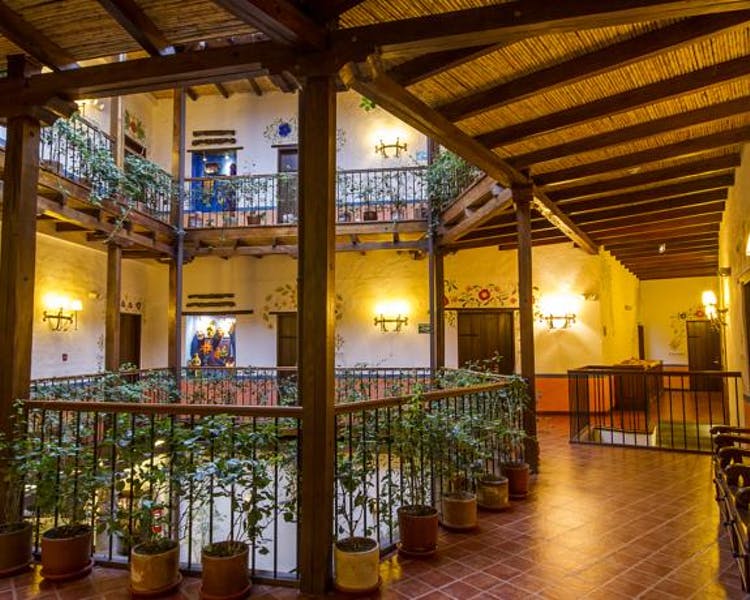 La Casona de la Ronda:
The hotel is conveniently located within walking distance to the main attractions of Quiito's historic center.
With 22 rooms, our Heritage Boutique Hotel has been tastefully renovated for you to immerse in the Ecuadorian Culture. Enjoy all the modern conveniences built into the original house, with colors and stone walls that reflect the passing of time. The rooms have been designed to provide you with an authentic stay, immersing you into the true atmosphere of the unique colonial center of Quito.
QUITO UPGRADE OPTION/Days 1, 2 & 8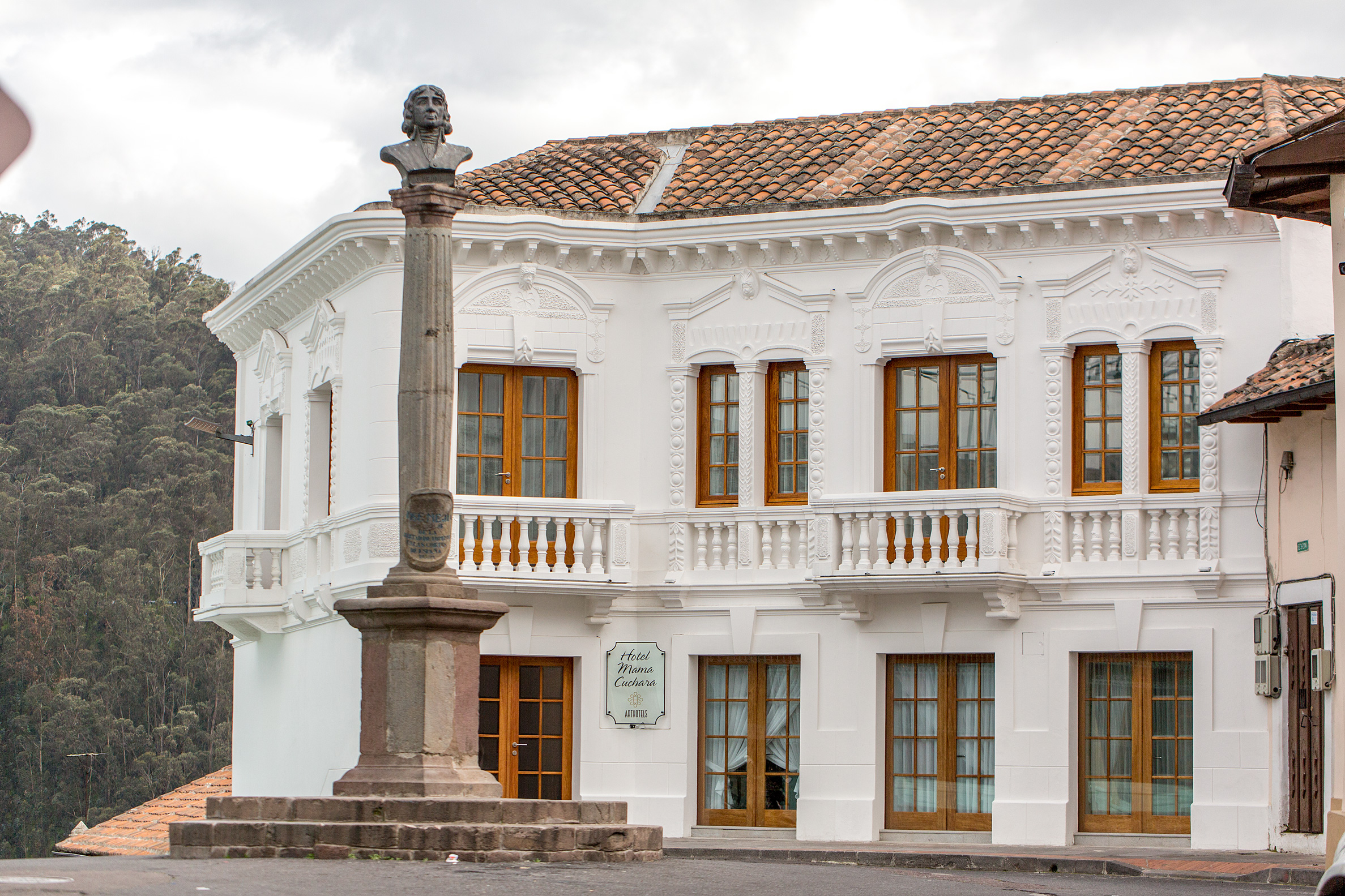 Mama Cuchara
After a meticulous renovation, this old Spanish colonial house was resurrected and modernized in what is now the Hotel Mama Cuchara. This hotel offers its guests all the charisma of a historic hotel, the deep charm of a boutique hotel and the expected comfort, service and contemporary elegance of a 5-star accommodation.
Located in the Historic Center of Quito - the best preserved and least altered historic center in Latin America according to UNESCO World Heritage Site - the Mama Cuchara Hotel enjoys an ideal location among the other hotels in the historic center. Walking distance to Plaza de Santo Domingo, La Ronda, and many other historic city attractions.  True to the Art Hotels brand concept, Hotel Mama Cuchara delights discerning travelers with a private art collection, complemented by rotating exhibits by various Ecuadorian artists. The sources of art sales directly benefit the artists and their community.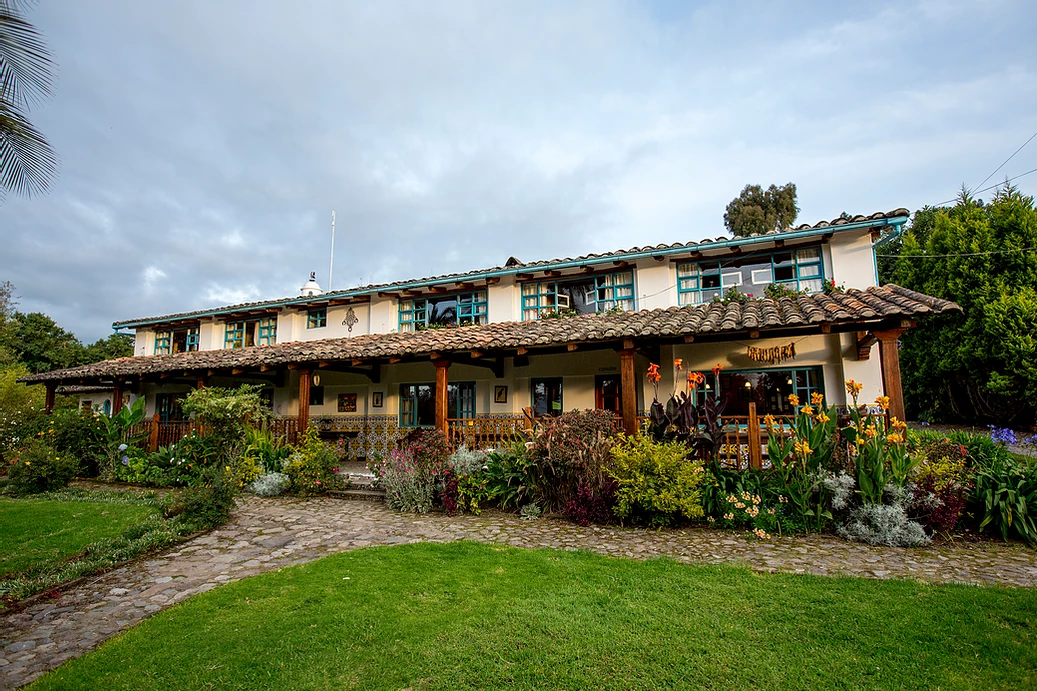 Las Palmeras Inn
Otavalo, ECUADOR/Day 3
Las Palmeras It is a 150 year old hacienda in which the architecture represents the traditional Andean house with its imposing palm trees and cabins with chimneys, It is hidden in a lush mountain valley less than two hours north of Quito, Ecuador and a few kilometers north of the Equator at 8,500 feet with a perpetual spring climate
From such tranquility, it is a brief descent to the bustling indigenous markets of Otavalo. The earth walls with a tile roof contain an ever-blooming perennial garden with hibiscus, bougainvillea, orchids, cholan, eucalyptus, etc., which attract an abundant variety of birds including hummingbirds, robins, vermilions, etc.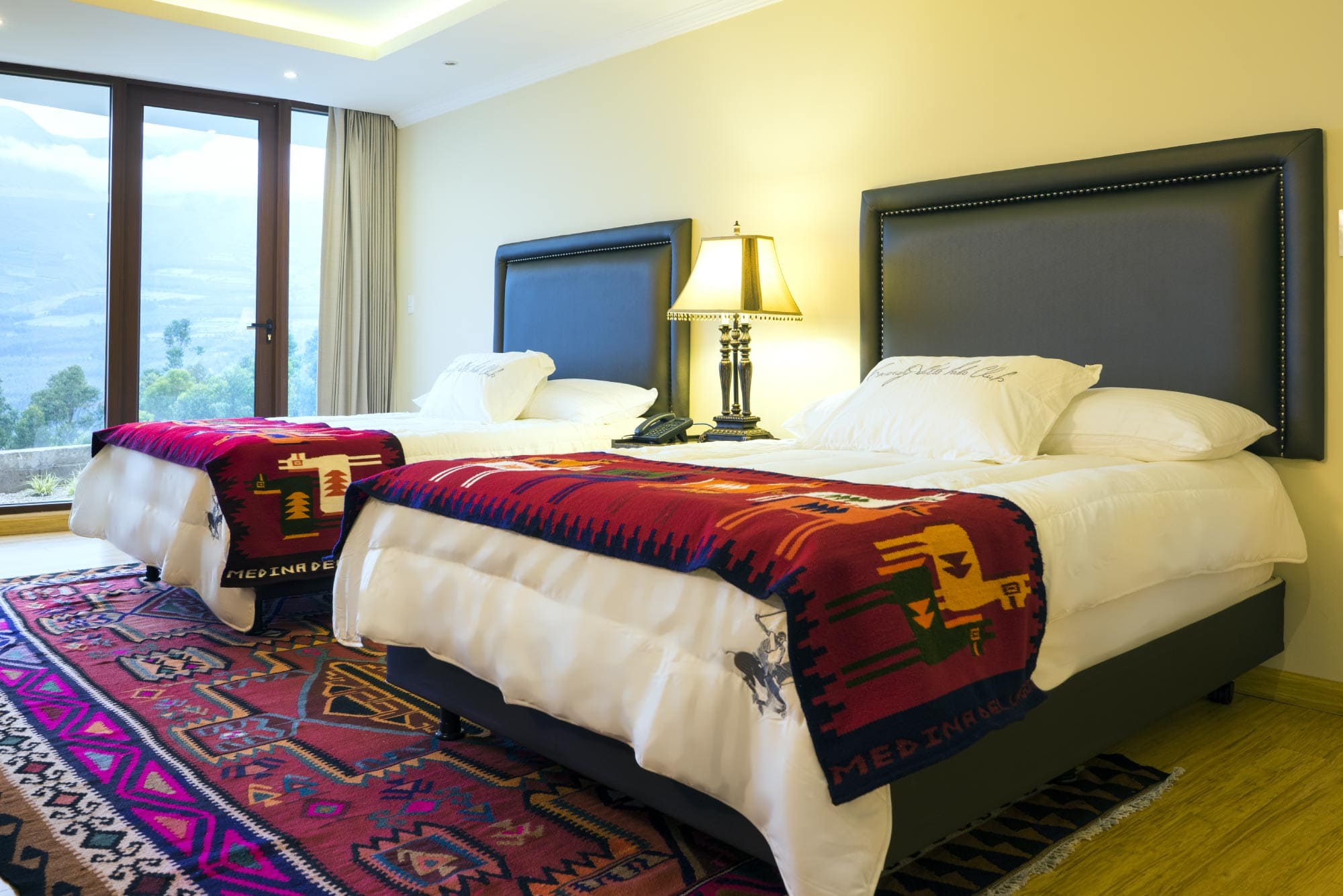 Hotel Medina del Lago, ECUADOR/Day 4
Hotel Medina Del Lago is set in Otavalo, 18 km from Ibarra and. The hotel has a spa centre and hot tub, and guests can enjoy a meal at the restaurant or a drink at the bar. Free private parking is available on site.
Some units feature a private bathroom with a spa bath, while others have bathrobes and slippers. Certain rooms have a seating area where you can relax. Some rooms include views of the mountain or lake. For your comfort, you will find free toiletries and a hairdryer. Hotel Medina Del Lago features free WiFi throughout the property. A flat-screen TV with satellite channels is available.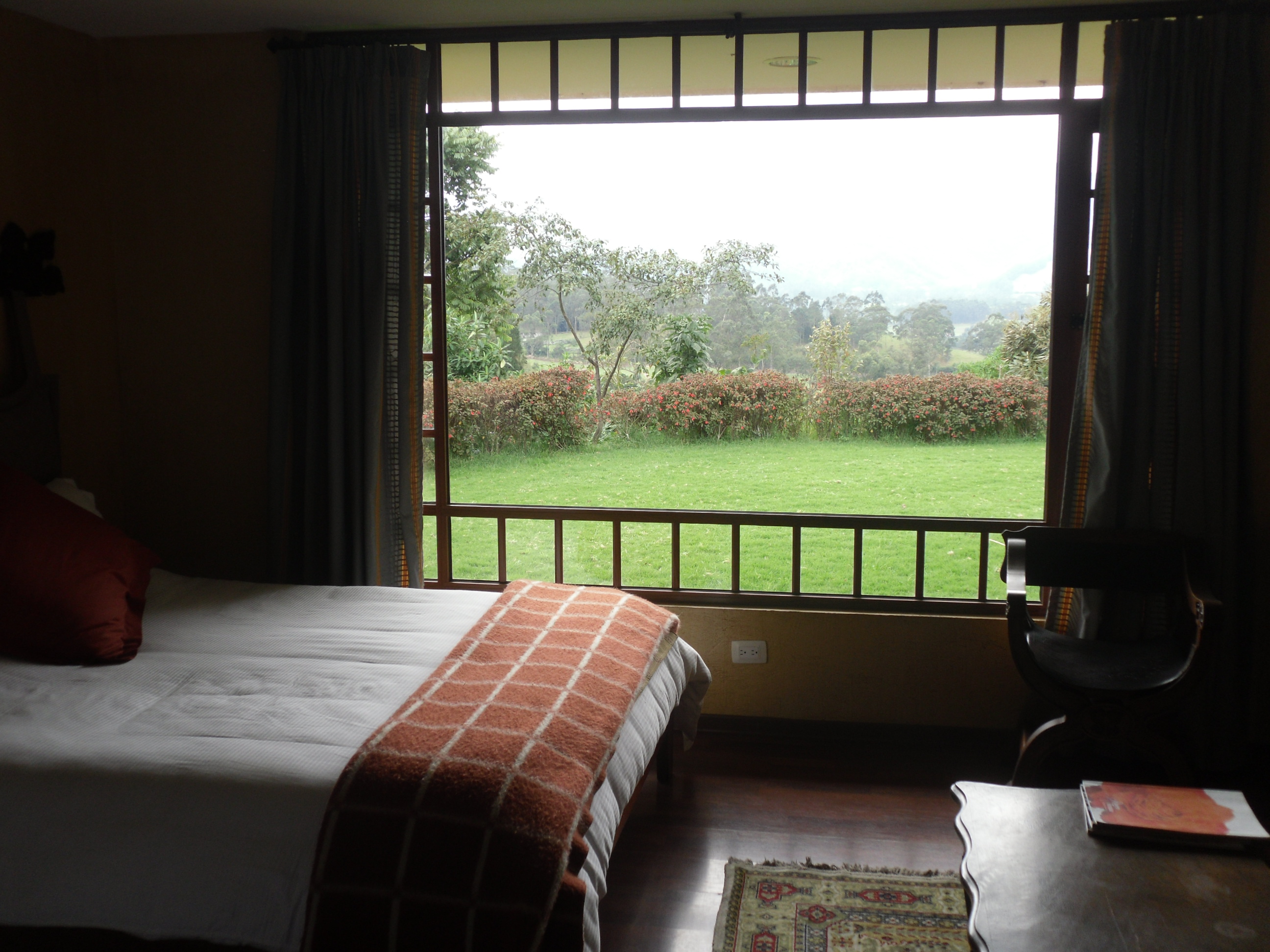 Hacienda La Alegria
Avenue of the Volcanoes, ECUADOR/Day 5
Hacienda La Alegria is a family-run organic farm in the heart of Ecuador's "Avenue of the Volcanoes". We are situated one hour south of the historic colonial city of Quito, the capital of Ecuador.
We offer traditional hospitality with a touch of luxury at our beautiful hacienda. We cater for independent travelers and larger groups and can tailor a package for most requirements. Above all, at La Alegria we specialize in horseback vacations amid the majesty of the high Andes of the Equator.
Ecuador is a safe, democratic country and is widely regarded as one of the most hassle-free destinations in South America.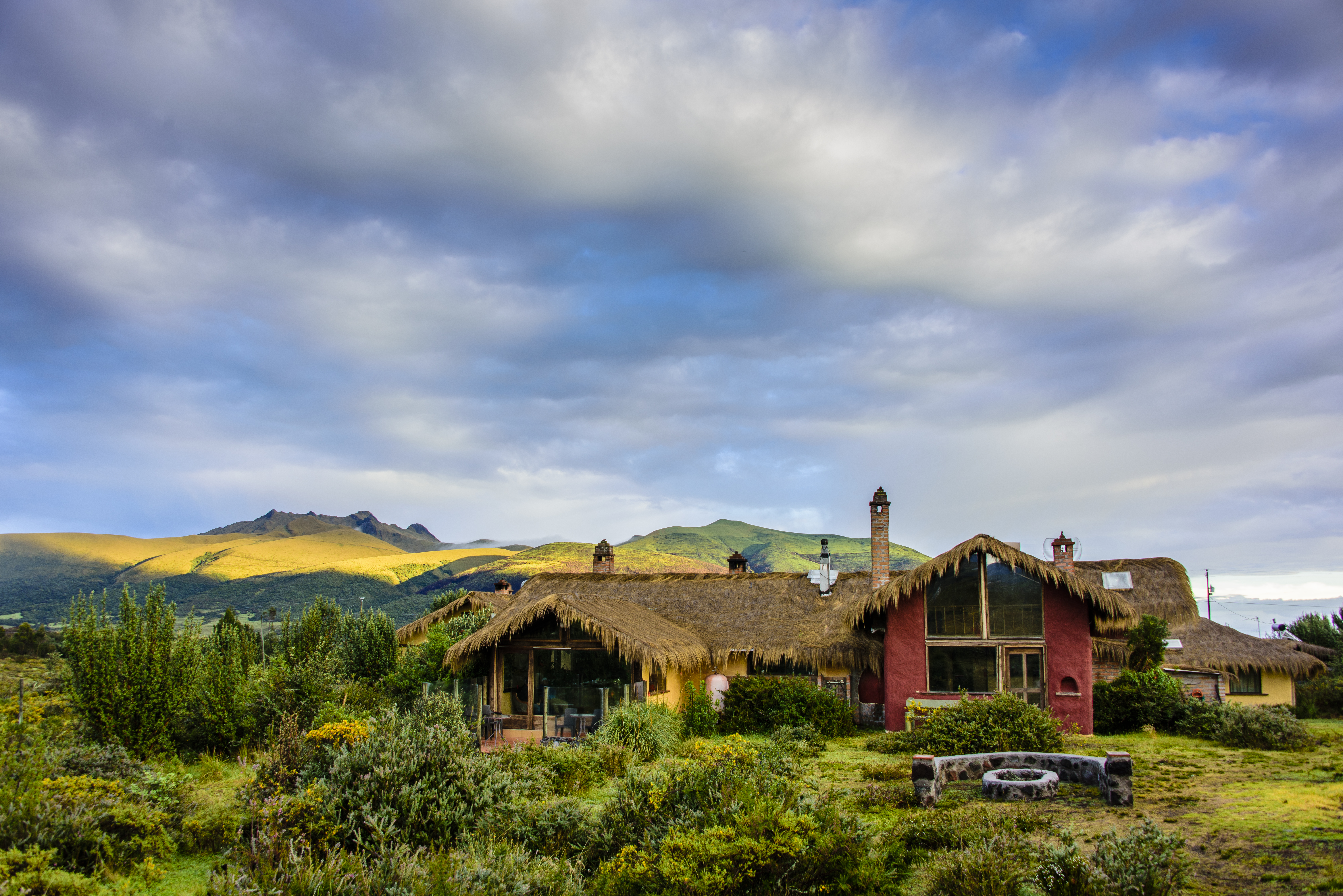 Chilcabamba Lodge
Cotopaxi National Park, ECUADOR/Day 6
At Chilcabamba Mountain Lodge you can feel the stillness of the Andean highlands. It's a rugged, awe-inspiring place, where the birds float ever-higher on the mountain breezes. It is a sacred and silent place that offers peace and solitude. Even breathing the high alpine can be a restorative experience. The atmosphere will change you, filling you with energy and allowing you to rediscover your essential self.
Built from local materials, Chilcabamba is cozy, unpretentious and charming. The lodge lies in a gentle valley circled by the rugged peaks of four towering mountains. The lodge is the perfect base for getting to know the magnificent surrounding countryside – on foot, horseback or bicycle. Here travelers can explore a natural wonderland, sipping its crisp, refreshing air and taking in its magnificent vistas.
Lodge rooms are equipped with a wood burning stove to keep you warm at night, along with cozy ponchos and thick duvets to keep off the mountain chill. Views from every room are beautiful and make the most of the lodge's incredible setting. The main lodge is welcoming, with cozy nooks to relax, books to curl up with, and stunning views of Cotopaxi on a clear day. At night, you can sit by the campfire and gaze at the stars.
Our chef prides himself on his creative and varied cuisine. One thing is certain – you will be fueled for your adventures! Coming back to the lodge after a long day of adventure and being welcomed by a piping hot bowl of Ecuadorian soup is the perfect way to warm up and excite your taste buds for the upcoming meal.
Lodge features:
Capacity – 24 people
7 independent rooms equipped with private bathrooms with showers
3 familiar bungalows equipped with 2 rooms and 1 private bathroom with shower
In-room stoves
Fireplaces
Hot water
Biodegradable toiletries
Wireless Internet
Laundry service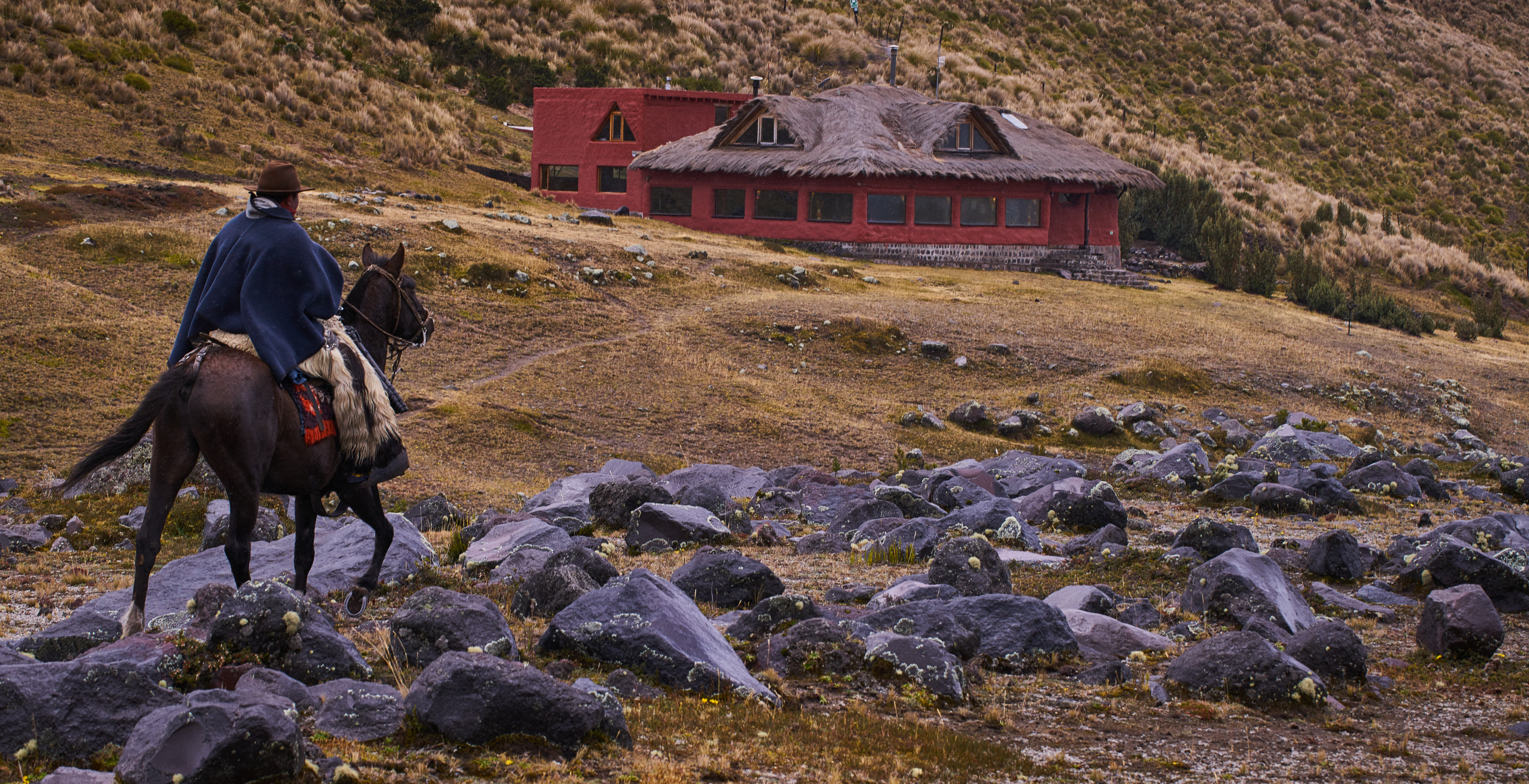 Hotel Tambopaxi
Cotopaxi National Park, ECUADOR/Day 7
In the foothills of the majestic Cotopaxi Volcano and surrounded by an imposing frame of five volcanoes over the Andes, it is Hostería Tambopaxi. A comfortable and welcoming place ready to welcome our many guests from around the world in search of adventure, sport, wellness or rest.
Tambopaxi is the only ecotourism resort and acclimatization center situated at an altitude of 3.720 meters above sea level in the heart of the Cotopaxi National Park, which has a pleasant restaurant, rooms with private bathroom and camping area. It enjoys a spectacular landscape, not only the Andean plateau with all its flora and fauna, but also the largest volcanic area of Ecuador, making it the place chosen expert geologists, mountain climbers, sportsmen, families and tourists of all ages.
 
Quito Hotel
Day 8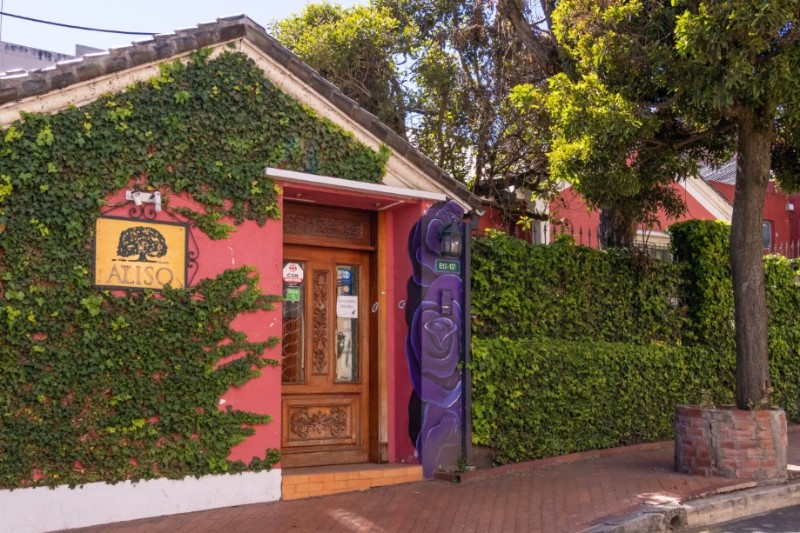 Casa Aliso: This 10-room gem offers all the style and comfort of a small luxurious home with an especially inviting interior. The use of color, wood, iron and marble throughout creates the atmosphere of a sophisticated private residence, maintaining the same tradition and elegance as when it was built in 1936. Delightfully secluded, Casa Aliso is well known to experienced travelers who want to be close to everything, but desire a quieter, more refined atmosphere. It is located in the fashionable residential neighborhood of "La Floresta", a stones throw away from the hustle and bustle of the city, yet just a short taxi ride away from some of Quito's most popular tourist attractions.
Departures
Daily with a minimum of 2 people
Price
4 travelers/2 rooms
$1995 pp
2 travelers/1 room
$2795 pp
Travel Style
recommended custom itinerary