Bogotá and the Coffee Plantations of Colombia | Trip Itinerary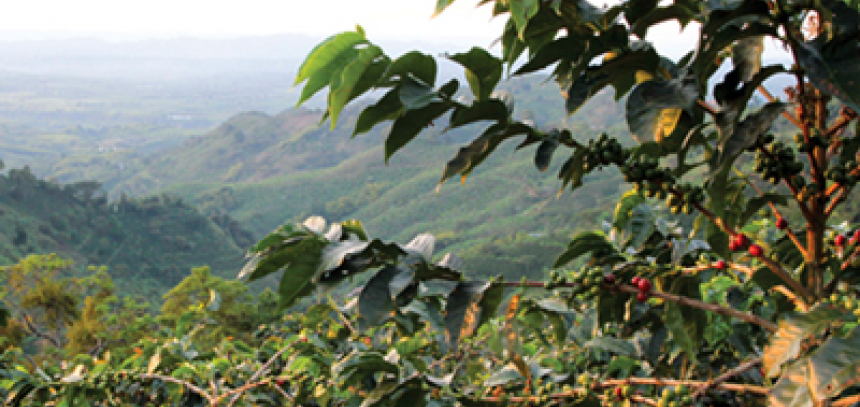 Note:  This tour is a suggested, customized itinerary that is very flexible. We can make changes in hotels, excursions and destinations to suit your travel dates, style and budget.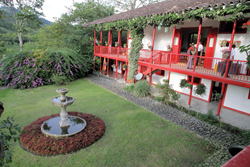 Day 1: Arrival in Bogotá. After clearing customs and immigration, you are met by our local representative and transferred to your select hotel. Check in for a two-night stay.
Bogotá is the capital of the Republic of Colombia. The city is located on the high plateau called 'Sabana de Bogota', at an altitude of 2640 meters (8600 feet) above sea level, surrounded by the eastern range of the Andes. It was founded in 1538 by the Spaniard Gonzalo Jimenez de Quesada. Since that time and mostly since the end of World War II, Bogotá has grown rapidly to a real metropolis. The actual population of the city is about 7 million inhabitants. Because of the fast growing development of Bogotá, you will see many contrasts, such as skyscrapers standing side by side with old houses of one level or high-powered automobiles sharing a modern expressway with mule carts.
Day 2: This morning you'll enjoy a half day city tour of Bogotá.   Drive through the colonial section of La Candelaria, short stops for photographs at Plaza de Bolivar, the main square of Bogotá. Here you will see the Cathedral, the Congress Palace, the Cardinal's Palace, the colonial church of El Sagrario, the House of Independence, the Palace of Justice and the City Hall. Visit to the famous Gold Museum, which houses the world greatest collection of pre-hispanic indian gold crafts. Afterwards visit the Fernando Botero Museum that contains paintings and sculptures of this famous contemporary Colombian artist. The tour lasts approximately 4 ½ hours. Return to your hotel with free time to explore the city on your own. (B)
NOTE : The Gold Museum is closed on Mondays and the Botero Museum is closed on Tuesdays.
Day 3: Transfer to the Airport to take the morning flight to Armenia.
On arrival you will be met and transferred to your selected hacienda.  After you settle in to your room, depart in the afternoon for a visit to the Botanical Gardens and Butterfly Park. Return to the hacienda for dinner and overnight. (B, D)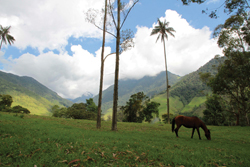 Day 4: After breakfast depart on a morning tour to the "National Park of Coffee", located in Montenegro.  At this museum you can observe the coffee culture in Colombia from planting, to ripening, collecting, washing and drying. Continue to the town of Córdoba to visit the experimental centre of bamboo. Return to the hacienda in the afternoon for dinner and overnight.  (B, D)
Day 5: After breakfast depart for the town of Salento and admire one of the typical towns of the Coffee Region. Observe  the typical architecture of their houses and the daily way of life.  Continue to the Cocora Valley, part of the Natural reserve of ACAIME, to observe the wax palm, national tree of Colombia.  Return to the hacienda for dinner and overnight.  (B, D)
Day 6:  Morning at leisure with opportunity to enjoy the nice swimming pool and lovely grounds of the hacienda.  In the afternoon you'll be met and transferred to the airport for your flight to Bogotá.  You'll be met on arrival and transferred to your select Bogota hotel. (B)
Day 7: Transfer to the Airport to take flight for the next destination. (B)
B=Breakfast; L=Lunch; D=Dinner
 
Departures
Any day. Best museum visits with arrivals Tuesdays thru Saturdays
Price
Moderate Hotels:
From $1265 p/p
First Class Hotels:
From $1400 p/p
Deluxe Hotels:
From $1489 p/p
Travel Style
recommended custom itinerary