Magic of Nicaragua | Trip Notes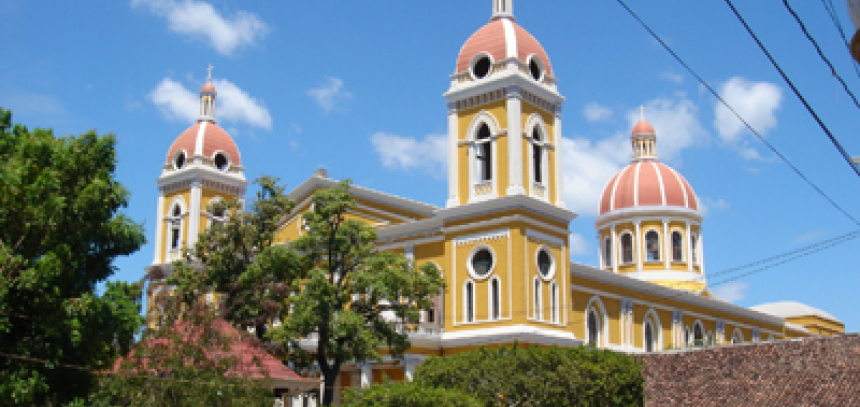 2016 Prices/Per person
# of travelers
Moderate
Superior
2 people/1 double room
$1850
$2100
4 people/2 double rooms
$1300
$1550
San Juan del Sur Beach Extension
 
 
2 people/1 double room-Oceanview King
Low Season: May 17-Nov 30
+ $325
 
4 people/2 double rooms-Oceanview King
Low Season:  May 17-Nov 30
+ $295
 
2 people/1 double room-Oceanview King
High Season:  Mar 27-May 16; Dec 1-24
+ $375
 
4 people/2 double rooms-Oceanview King
High Season:  Mar 27-May 16; Dec 1-24
+ $350
 
**Standard twin or queen room/no view
Low Season only saves from above rates
-$60 pp
 
2 people/1 double room-Oceanview room
 
+ $425
4 people/2 double rooms-Oceanview room
 
+ $395
Upgrade to Ocean view studio
 
+ $30
Prices valid thru Dec 15, 2016
Single rates available on request
We can use additional hotels or different room categories in all destinations. Please contact us for a quote.
Note: Travel dates that involve Dec 7, Easter or Christmas-New Year's holiday dates will have a surcharge, depending on location and specific hotel. Please consult us for an exact quote if you plan to travel over this date.
Departures
2019 Departures
Any day
Most museums are closed on Mondays
Price
Moderate
2 people/1 room
$1850 p/p
4 people/2 rooms
$1300 p/p
Superior
2 people/1 room
$2100 p/p
4 people/2 rooms
$1550 p/p
 
Travel Style
recommended custom itinerary