Inca Trails of Cusco | Trip Itinerary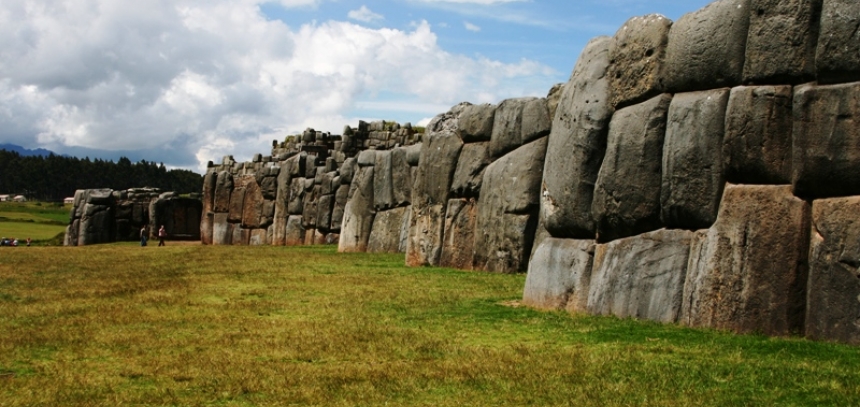 Our itinerary is a suggested, customized program based on private guides for all tours and services. We can add or subtract days, combine hotel categories or modify services to your preference.
Friday departures are suggested as they correspond to the Sunday visit to Urcos market on Day 3.
Day 1/Friday:  On arrival to Lima, you will need to clear customs and immigration. As you exit the airport, you are met by our local representative, and assisted to the nearby airport hotel. Costa Sol Ramada.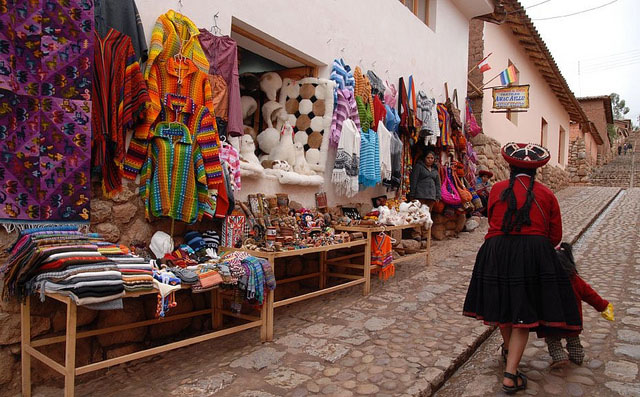 Day 2/Saturday:  Our local representative will meet you at your hotel this morning, and assist you with transfer to the domestic terminal, and check-in formalities for your your flights to Cusco (cost of flights not included). Usual departure time is 9:30-10:0 AM, and it is an hour and a half flight to Cusco. On arrival, you will be met and transferred to your select Cusco hotel. Morning fee to rest ad acclimatize to the 11,600' elevation. In the afternoon enjoy a private tour of the city of Cusco, and the nearby ruins of Sacsayhuaman, Kenko and Tombomachay. Lunch and dinner on your own. (B)
Day 3/Sunday:  Early morning drive of about an hour to Urcos, a colorful Andean market where traditional trading takes place.  On the return drive you will visit the colonial church of Andahuaylillas with its renowned frescoes, and the pre-incan site of Pikillacta.  In the afternoon visit the Incan ruins of Tipon, located just below Mt. Pachatusan.  This site is characterized by its water-fountains that flow along the terraced hillside.  Box lunch is included, and you will return to Cusco in the late afternoon.  (B, L)
Day 4/Monday:  Departure from your Cusco hotel for your to visit Maras and Moray in the morning and walk through the salt mines to the river valley. Moray is an Incan construction in the shape of an amphitheater. It is said that the area was used to acclimatize plants and domesticate them. Maras is renowned for its colonial doorways, having been an important trading town for the open pit salt mines nearby.  Picnic lunch is included.  In the afternoon, visit the Incan fortress of Ollantaytambo and the Incan village of the same name. This is one of the few vestiges of Incan urban design that can still be appreciated. Box lunch is included.  Continue to your  select Sacred Valley hotel. Check-in for a 2-night stay.   (B, L)
Day 5/Tuesday: A very early departure to the beginning of our hike either near Chinchero or Ccorao. A slow ascent brings us to the pass at Huchuy Qosqo, with a beautiful view of the peaks of Pitusiray and Sawasiray and the Urubamba Valley below. Descent to Huchuy Qosqo - where one of the few standing three story Inca buildings dominates the complex. Box lunch en-route. Continue downhill until we arrive at the roadhead near the Sacred Valley of the Incas, where a vehicle will pick us up and transfer to your hotel. (B, L)
Day 6/Wednesday:  Morning transfer (or walking, depending on hotel location) from your hotel to the train station at Ollantaytambo. Board the Vistadome train that will bring you to KM 104, where you begin your guided hike on the famed Inca Trail. Pass the Chachabamba ruins, and continue on a 3 hour ascent through highland grasses and small valleys to the spectacular ruins of Winay Wayna. From here you follow a winding trail through the cloud forest as it cuts across a ridge, bringing you to the Gate of the Sun, Intipunku. From here you have a magnificent view of your final destination, the citadel of Machu Picchu. Overnight at a local hotel in the town of Aguas Calientes at your selected hotel. Dinner is included at your hotel.  (B, L, D)
Day 7/Thursday:  Early this morning you return to Machu Picchu to enjoy the solitude of the site before the tourist train arrives in the late morning. You will have a guided tour today of the ruins, followed by some free time to hike & photograph the area on your own. Lunch is included at the Sanctuary Lodge adjacent to the site. Return to the train station in Aguas Calientes in the afternoon for the return train/vehicle back to Cusco. Transfer to your hotel, with dinner on your own. (B)
Day 8/Friday:  Free morning in Cusco. Check-out of your hotel at the designated time (usually in Cusco this is 9-10 AM) and you can store your luggage while you continue to explore the city. Mid-afternoon transfer to the airport. Depart around 3:30 PM for Lima, arriving 4:45 PM.  Check in for your connecting flight home, usually departing between 10:00 PM-1:00 AM, depending on the airline.
OR-continue with further explorations of Peru, such as Lake Titicaca, Arequipa and the Colca Canyon or the Amazon Rainforest. (B)
B=Breakfast; L=Lunch; D=Dinner
Departures
2022 Departures
Fridays
March thru December
Price
Moderate
3 star hotels
From $1995 p/p
High end
3 star hotels
From $2150 p/p
4 star hotels
From $2395 p/p
5 star hotels
From $3150 p/p
Travel Style
recommended custom itinerary